Mission: Humanitarian
Rise Above Malaria
It was one thing to hear that every 30 seconds a child dies from malaria. But it was quite another for Ken Evers and Tim Pryse to see the disease's horrific impact firsthand in a small Papua New Guinea village.
"That changed my life," Ken recalls in a Radio Australia interview. "We saw entire age brackets missing. Like, you see a four-year-old and then you don't see any child between the ages of four and 15 because everyone died from malaria."
In response, the two pilots created "Missions Against Malaria" to raise both awareness and money to fight the treatable and even preventable disease. To grab headlines, they planned an around-the-world flight to visit some of the equatorial nations most affected by the disease.
Their choice of the Airvan 8 to make the 59-day, 28,000 nautical mile flight proved to be a wise one. Not only is it built to negotiate the short, unimproved airstrips in the developing countries on their itinerary, but it's also the safest and most durable utility aircraft in the world.
"We hit two massive storms," Ken recalls. "Both Tim and I, to be quite frank, thought we were going to die. But the aircraft came through without any problems at all. It's an amazing aircraft."
The 2010 trip made the Airvan 8, the first Australian designed and manufactured aircraft to fly around the world. But, more importantly, it made an even more powerful statement against a disease that kills about a million people each year.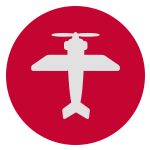 Airvan is a popular aircraft for humanitarian flights conducted by churches, medical groups, educational institutions, and NGOs, and it's easy to see why.
Because of the larger cabin and greater cargo pod capacity, load can be separated for different airstrips when pilots have more than one stop to make on a given day. This allows for fast and efficient turnaround on the ground, less time wastage, and more time in the air.
There's more to the fuselage than cargo, the spacious cabin is long and wide enough to fit a stretcher, life support equipment, and medical staff. It may also simply make the journey more comfortable for your passengers.
When your mission calls for assistance in hard-to-reach areas, Airvan's STOL (short take-off and landing) capabilities for short bush airstrips are ideal for the rugged terrain.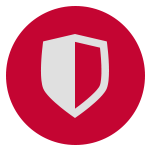 A tough, spring-steel undercarriage and high-floatation tyres are just a few of the features that make the Airvan Outback-tough.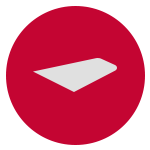 A high-lift wing and a single-piston engine clear 15 meters (50 feet) in just 500 meters (1,640 feet) – and land in just 370 meters (1,214 feet).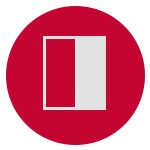 A flat floor, 105 centimeter (41.5 inch) sliding access door, quick release seats, and multiple mounting brackets make it easy to carry passengers, cargo, or both.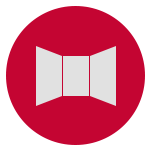 Panoramic windows and a high cabin ceiling provide the visibility to drop aid into hard-to-reach places.